Our Books
View our comprehensive selection of fiction and non-fiction books to explore and study. Our staff and most of the authors are happy to answer any questions you may have.
Our Authors
Many of our authors are excellent speakers and may be available to address your organizations on a wide variety of subjects. Please visit our contact page and ask about author availability… [Click on the magnifying icon at top right to search for Authors, Books, Reader's Guides]
Book Group Guides
View our comprehensive selection of helpful book group guides, feel free to print away and get the conversation going!
The most powerful words in English are
"Tell me a story"
Pat Conroy
Upcoming Books and Recently Published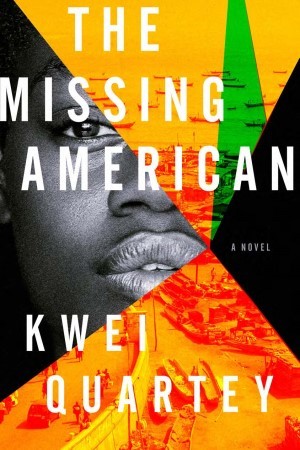 Introducing a new series set in West Africa, by critically acclaimed author Kwei Quartey. When her dreams of investigating homicides like her revered late father crash around her, 26 year old Emma Djan is unsure what will become of her life in Accra, t …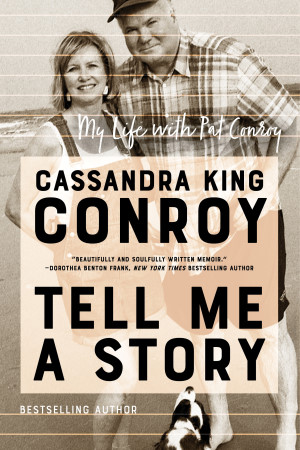 Publisher William Morrow, October 29, 2019 Bestselling author Cassandra King Conroy considers her life and the man she shared it with, paying tribute to her husband, Pat Conroy, the legendary figure of modern Southern literature. Cassandra King was lea …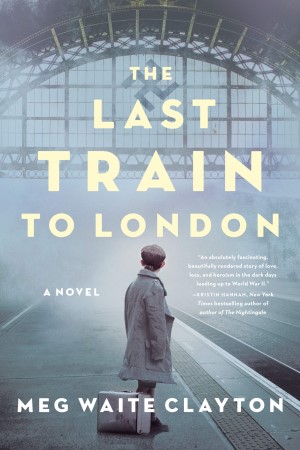 Publisher Harper Collins, September 10, 2019 In 1936, the Nazi are little more than loud, brutish bores to fifteen-year old Stephan Neuman, the son of a wealthy and influential Jewish family and budding playwright whose playground extends from Vienna's …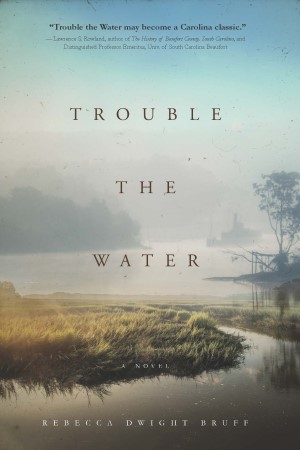 Publisher Koehler Books, May 14 2019 Before this decisive night, I'd not fully appreciated the subtle line between inspiration and insanity. But now, with all our lives at risk, I found myself navigating that most perilous edge.  Only the slave can fat …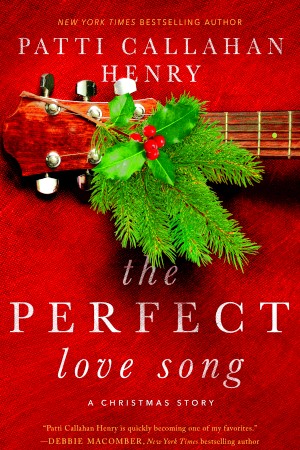 Publisher Thomas Nelson/Harper Collins,  October 2019 Can one song change the course of a life? Brothers Jimmy and Jack Sullivan live a nomadic life doing what they love: touring with their band, The Unknown Souls. But Jack's recent engagement to Kara …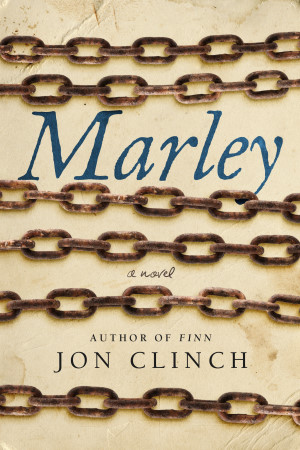 Publisher Simon and Schuster/Atria, October 2019 From the acclaimed author of the "marvel of a novel" (Entertainment Weekly) Finn comes a masterful return to the world of of Charles Dickens's classic A Christmas Carol in this darkly entertaining and mo …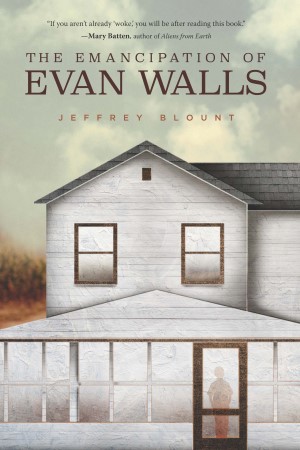 Publisher Koehler Books,  June 15, 2019 Evan Walls has been married to his wife Izzy for thirteen years, yet she knows nothing about half of his life. That part of him he put away long ago and they have lived peacefully alongside the dead spot it has l …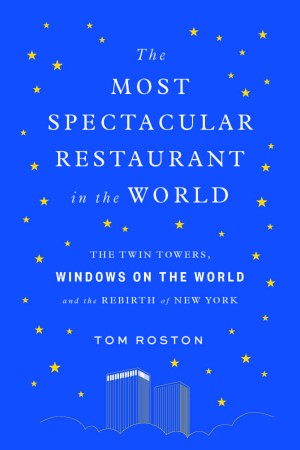 Windows on the World, the Twin Towers and the Restoration of New York Publisher Abrams Books, 2019 On the streets of Manhattan, you see it around you; the people who move briskly with purpose and the ones who can barely take a step; it is a city of exp …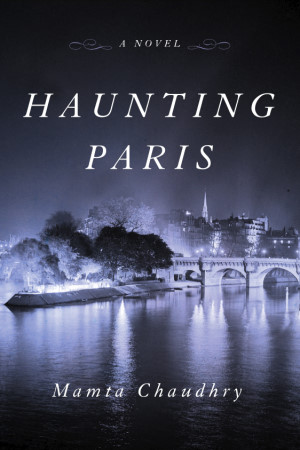 Publisher Nan A. Talese/Knopf, June 18, 2019 A timeless story of love and loss is transformed when a bereaved pianist discovers a mysterious letter among her late lover's possessions, launching her headlong into a decades-old search for a child who van …
Snippets and Accolades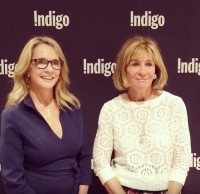 Patti Callahan with Heather Reisman the influential CEO of Indigo, Canadian's largest book chain, who selected BECOMING MRS LEWIS as a top summer read, calling it " a remarkable piece of fiction." Heather invited Patti to Toronto where she was interviewed before a live audience July 17th.. The book has appeared on bestseller lists in both US and Canada.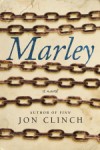 Kirkus Review has given John Clinch's MARLEY a Starred review in its August 2019 issue. This is the second title represented by our agency to receive a Starred Kirkus this month.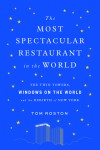 Kirkus Review has given Tom Roston's  THE MOST SPECTACULAR RESTAURANT IN THE WORLD, a 'spectacular' Starred review in its August 2019 issue.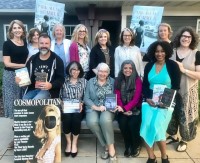 Haunting Paris, Mamta Chaudhry's just published lyrical first novel (Nan A. Talese Books/Knopf) was among the 4 novelists presenting recent works at a "Literature Lovers' Night Out" program, hosted by Excelsior Bay Books' lovely impresario Pamela Klinger-Horn. Agent Marly Rusoff and writer Patricia Hampl (The Art of a Wasted Day) were there to celebrate Mamta's Midwestern debut. The event went national when it made the "Photo of the Day" on Shelf Awareness's daily newsletter.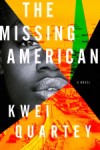 Kwei Quartey, bestselling author of the Inspector Darko Dawson series, has begun a new series set in West Africa this one featuring a female detective. The first title is THE MISSING AMERICAN in a series aimed to please readers of "The Ladies Detective Agency" but with a darker edge. Quartey introduces ex-cop Emma Djan who joins a private investigation agency. Her first case seems to be an ordinary missing person challenge but it soon develops into a dangerous and tangled web of crime, the source of which leads her to the highest levels of the government.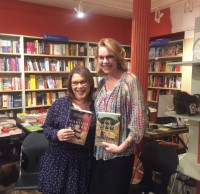 Lynda Cohen Loigman's book launch for her widely praised and emotionally riveting new  novel THE WARTIME SISTERS took place January 22, 2019 in New York City, at Book Culture. Lynda charmingly answered questions posed by the best-selling author of historical fiction Fiona Davis who is holding her latest novel THE MASTERPIECE.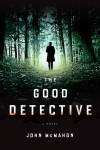 THE GOOD DETECTIVE receives a Starred Review from Booklist in their January 2019 issue.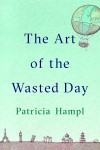 AudioFile Magazine has given Patricia Hampl's narration of THE ART OF THE WASTED DAY, an Earphones Award in their October/November 2018 issue.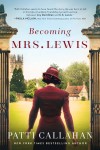 Garden & Gun Magazine selects BECOMING MRS. LEWIS (see it here…) on its October 2018 Reading List saying: "Celebrated the world over for The Chronicles of Narnia, the British author C.S. Lewis has long fascinated scholars and book lovers. Now, author Patti Callahan shares a lesser-known part of his life in an historic novel based on his real-life relationship with Joy Davidman, a New York poet whom Lewis called "my whole world.""
Becoming Mrs. Lewis is the number 5 on The Globe and Mail (Canada) historical fiction bestsellers list as of October 26, 2018.
Library Journal – September 9, 2018 – Starred Review for BECOMING MRS. LEWIS by Patti Callahan…
Publishers Weekly – August 13, 2018 – Starred Review for Becoming Mrs. Lewis by Patti Callahan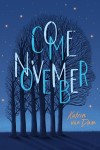 School Library Journal – September 2018 – Starred Review for COME NOVEMBER by Katrin Van Dam
"…With an engaging plot premise, a strong, flawed heroine and a touch of romance, this book will fly off the shelf…"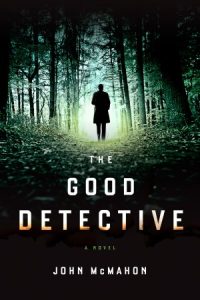 At a time when introducing a new writer into the crowded field of mystery writers is hard (some feel it is nearly impossible!), John Hart, NY Times bestselling author and the only writer in history to win the best novel Edgar Award for consecutive novels, has given a big thumbs up to John McMahan's The Good Detective.
"First fiction is dangerous business…" Click here…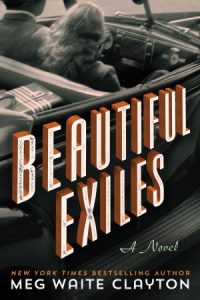 Meg Clayton's BEAUTIFUL EXILES receives a Booklist Starred review on July 1, 2018!
It was also an Editors' Choice of the Historical Novel Society.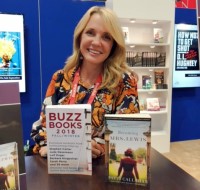 Patti Callahan signed 150 advance reading copies of her highly anticipated fall novel BECOMING MRS. LEWIS, at Book Expo America a gathering of booksellers from around the country that took place at the Javits Center in New York on May 30/18. Her novel was selected by Publishers Marketplace as one of this year's "Buzz Books".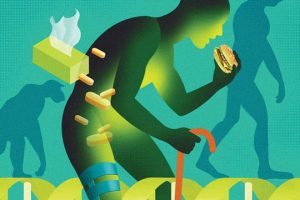 Nathan Lents has published an essay connected to his forthcoming book Human Errors (Houghton Mifflin Harcourt, May 1, 2018) in the Wall Street Journal titled "The Botch of the Human Body." Click here to see it…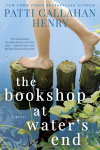 Congratulations to Patti Callahan Henry! Her latest novel THE BOOKSHOP AT WATER'S END is one of the three fiction finalists for SIBA'S 2018 Southern Book Prize in the highly competitive category of novels about Women and Family…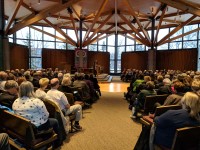 Common Good Bookstore hosted the launch publication reading of THE ART OF THE WASTED DAY by Patricia Hampl in St. Paul.
Nearly 250 readers braved a historic April 16/18 blizzard to attend the event which took place at Weyerhaeuser Memorial Chapel of Macalester College. Her agent Marly Rusoff, who nearly thirty years ago served as a bridesmaid at Hampl's wedding to her late husband Terrence William, to whom the book is dedicated, flew in from NY to introduce Hampl to those gathered.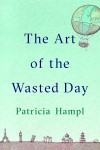 Patricia Hampl's THE ART OF THE WASTED DAY receives three Starred reviews before its April 17, 2018 publication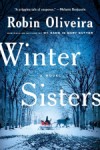 Robin Oliveira's THE WINTER SISTERS is listed in the February 25, 2018 issue of USA Today as one of five "don't miss" titles…