Annabel Monaghan
About…
Annabel Monaghan is the author of two novels for Young Adults, A GIRL NAMED DIGIT, optioned by the Disney, and a follow up novel in 2014, DOUBLE DIGIT. Due to demand by her fans eager to share her columns, she self-published DOES THIS VOLVO MAKE MY BUTT LOOK BIG? A laugh-out -loud collection of her column that appeared on the Huffington Post, and in The Week and The Rye Record. She was coauthor of a nonfiction book for teen girls, CLICK! THE GIRLS GUIDE TO KNOWING WHAT YOU WANT AND MAKING IT HAPPEN (Simon and Schuster 2007).
NORA GOES OFF SCRIPT, her first novel written for the adult trade market, will be published by Putnam/Penguin in 2022.
Monaghan is on the faculty of The Writing Institute at Sarah Lawrence College, where Annabel teaches Intermediate Novel Writing. A married mother of three sons, she is currently working on a new novel.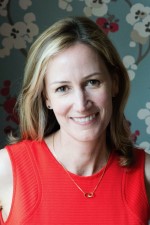 The Books
Additional Author Info