Talia Carner
About…
This author is no longer our client. The titles you see on this web site are still represented by our agency in US. Call or email with questions.
Talia Carner's heart-wrenching suspense novels, Puppet Child and China Doll, were hailed for exposing society's ills. Her next novel, JERUSALEM MAIDEN, (June 2011, HarperCollins) depicts a woman's struggle for self-expression against her society's religious dictates. Carner's award-winning personal essays and short stories appeared in The New York, anthologies and literary reviews. An excerpt from JERUSALEM MAIDEN was named second (tie) for Eric Hoffer Short Prose Award, appeared in The Best New Writing 2011 as "Editor's Choice Award," and was nominated to the Pushcart Prize.
Before turning to writing fiction full-time, Carner worked for Redbook magazine, was the publisher of Savvy Woman magazine, and founded a successful marketing consulting firm servicing Fortune 500 companies. She taught at Long Island University's School of Management and was a volunteer counselor and lecturer for the Small Business Administration. In 1993 she was sent twice by the United States Information Agency to Russia, and in 1995 participated in the NGO women's conference in Beijing.

Awards and Special Recognition…
JERUSALEM MAIDEN
Winner of the 2011 Forward National Literature Award for Historical Fiction.
A Reading Group Choices for 2012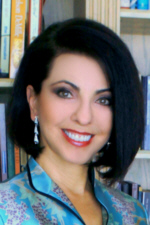 The Books
Additional Author Info