David Walsh
About…
David Walsh, Ph.D. is one of the most sought-after speakers in America. Every week, Dr. Walsh talks with educators, religious leaders, coaches, youth workers, health care professionals, and parents around the country. He has been featured on a PBS special with Bill Moyers, has been a spokesperson for the AMA, has served as consultant to the World Health Organization, and has testified before Congress on issues related to youth and families. The president and founder of the National Institute on Media and the Family in Minneapolis, Dr. Walsh spent over ten years in the classroom, is an award-winning psychologist, the author of seven books, a television personality, and the father of three grown children. His numerous articles have appeared in both professional and general publications. He is a frequent guest on national media and is the subject of a nationally televised PBS special, Raising Media Wise Kids. Dr. Walsh lives in Minneapolis, Minnesota.

Awards and Special Recognition…
WHY DO THEY ACT THAT WAY
National Bestseller
Amazon.com Best Books of 2004
Amazon.com Top 10 Editors' Picks: Parenting & Families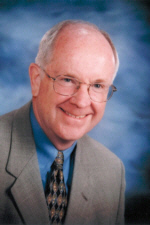 David's website...
The Books
Additional Author Info