Laura Lico Albanese/Laura Morowitz
About…
Laurie Lico Albanese (on the right)

Laurie Lico Albanese is the award-winning author of Lynelle by the Sea (Dutton 2000, Plume 2001) and Blue Suburbia: Almost a Memoir(Perennial 2004), for which she was a Booksense Best Books of the Year, Borders Original Voices, and Entertainment Weekly's "Editor's Choice" selection. A former book publicist and a favorite of independent booksellers, she was awarded a 1997-98 New Jersey Council on the Arts Fellowship in fiction, and a Geraldine R. Dodge Foundation grant to attend the Virginia Center for Creative Arts in 2000. Her poetry, short fiction, and journalism pieces have appeared in The New York Times, Chicago Tribune, Mothering magazine, and elsewhere. A graduate of New York University, she teaches creative memoir writing and literature at Wagner College in Staten Island, and lives in New Jersey with her family.
Laura Morowitz
Laura Morowitz is Associate Professor of Art History at Wagner College, New York. She is the author (with Elizabeth Emery) of Consuming the Past: The Medieval Revival in Fin-de-Siecle France (Ashgate 2003) and co-editor (with William Vaughan) of Artistic Brotherhoods in the Nineteenth Century (Ashgate 2000). She has published numerous articles and reviews in journals including The Art Bulletin, The Oxford Art Journal, Art Criticism, The Journal of the History of Collecting, and The Journal of Popular Film and Television. She loves haunted houses, the study of languages, European history, and pretzels. She currently resides in Verona, New Jersey with her husband and their three daughters. This is her first novel.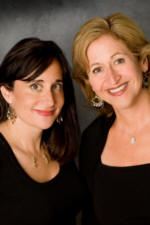 Visit Laurie's website...
The Books
Additional Author Info