Lisa Tucker
About…
Lisa Tucker is the author of three novels: the best-selling The Song Reader, which has been published in the UK, Australia, Italy, Germany, Croatia, Thailand, and Japan, and is forthcoming in France and Norway; Shout Down the Moon, which has been published in the UK and Australia, and is forthcoming in Norway and Germany; and Once Upon a Day, which has been published in Australia and is forthcoming in the UK, Italy, Germany, Sweden, Holland, and Croatia. Her short work has appeared in Seventeen, Pages, The Oxford American, and the anthologies Cold Feet and Lit Riffs, as well as newspapers such as The Philadelphia Inquirer, St. Louis Post Dispatch, The Los Angeles Times, and the Albuquerque Journal. Tucker has been featured on the CBS Early Show, the public radio program To the Best of Our Knowledge, the Associated Press show Between the Lines, and the syndicated cable program Connie Martinson Talks Books. Her novels have been selected for Borders Original Voices, Barnes & Noble Reading Group program, Books A Million Fiction Club, the American Library Association Popular Paperbacks, the Book Sense list, and the Book Sense Reading Group Suggestions.
Tucker grew up in Missouri, and has toured the Midwest with a jazz band and worked as a waitress, office cleaner, and computer programmer. She has graduate degrees in English and mathematics and has won fellowships in both fields. She taught creative writing at the University of Pennsylvania and is currently on the faculty of the Taos Writers' Conference and UCLA. Lisa has given readings and talks all over the country, including at the Squaw Valley Community of Writers, A Room of Her Own Foundation/Ghost Ranch, the Southern Festival of Books, the Miami Book Fair, and BookExpo America. She lives with her son and her husband, a software architect and jazz composer. In her free time, she sings jazz and is (slowly) learning to play the drums.

Awards and Special Recognition…
SONG READER
Booksense Bestseller
Borders "Original Voices" Pick
Working Mother Magazine "Must Read"
BookBrowse Book of the Year
2004 Popular Paperback for Young Adults by the American Library Association
ONCE UPON A DAY
People Magazine Critic's Choice
Booksense Selection
Marie Claire "10 Best To Do"
Redbook Book Club Pick
NAIBA Book of the Year Nominee
Publishers Weekly Listen Up Award Winner
Amazon Book of the Year
SHOUT DOWN THE MOON
Borders Women's Fiction Selection
Barnes & Noble Reading Group Pick
Books-a-Million Fiction Club Selection
People Magazine Pick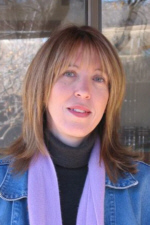 Lisa's website...
The Books
Additional Author Info