Mary Relindes Ellis
About…
Mary Relindes Ellis was born in Glidden, Wisconsin. After attending a business school to obtain certification as a legal secretary, Ellis then went on to get a B.A. in English Literature with an emphasis on minority and women's literature. Throughout her life she has worked at a number of positions: cleaning cabins at an upscale resort; assisting her mother, who was a public health nurse; working as an administrative staff support member for entomologists, wildlife and fisheries biologists, archaeologists, anthropologists, engineers, architects, and eventually as the associate administrator in the English Department at the University of Minnesota. She formerly owned a 100-acre farm, co-operated a Christmas wreath business, and grew local genotype prairie seed for prairie restoration.
She began her writing career publishing short stories. Her first novel, The Turtle Warrior, won the Wisconsin Library's Association's 2005 Banta Award for Literary Achievement, was a finalist for the Great Lakes Book Awards, was an Official Pulpwood Queens Book Club Selection, made Amazon.com's 25 fiction picks of 2004, and was a BookSense Pick. Her fiction has appeared in Glimmer Train magazine, The Wisconsin Academy Review, The Bellingham Review, and in anthologies such as Uncommon Waters: Women Write About Fishing, Gifts from the Wild, andBless Me Father: Stories of a Catholic Childhood. Her essay, "The Big Cow: Writing in Flyover Land," was published on-line by Powells.com.
Ellis has given countless informal talks, speeches, and conference calls to libraries, radio stations, book clubs, weekend retreats, and bookstore audiences. Other credits include serving as the keynote speaker at the 2004 Northeastern Minnesota Book Awards and the Writer in Residence at the University of Wisconsin, River Falls in April of 2008. She currently lives in Iowa City, Iowa, teaches fiction writing, and is a member of the Iowa Writers' Program as a graduate student.

Mary Relindes Ellis died at age 56 in Minneapolis in December 2016. She had earned a B.A. in English Literature with an emphasis on minority and women's literature from the University of Minnesota, and an MFA from the Iowa Writers' Workshop. Her debut novel The Turtle Warrior (2005) won prestigious awards both in US and in France where it was published under the title Wisconsin. Publisher Weekly called her prose haunting, affecting and at times "gorgeously poetic.".

Awards and Special Recognition…
THE TURTLE WARRIOR
2005 Banta Award for Literary Achievement from the Wisconsin Library Association
2005 Great Lakes Book Awards finalist
Pulpwood Queens Book Club Selection
Amazon.com 25 Fiction Picks of 2004
Booksense Pick
Lauréat 2009 (in the novel category), Prix littéraire deslycéens ett apprentis de la region Provence-Alpes-Côte d'Azur for WISCONSIN (THE TURTLE WARRIOR in the US), editions Buchet Chastel, 2007; editions 10/18, 2008.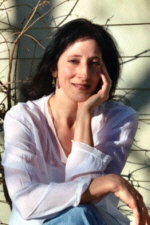 The Books
Additional Author Info