Margaret Wrinkle
About…
Born and raised in Birmingham, Alabama, Margaret Wrinkle is a writer, filmmaker, educator, and visual artist. Her award-winning documentary feature, broken\ground, explores contemporary race relations in her historically conflicted hometown. broken\ground was featured on NPR's Morning Edition and won the Council on Foundations' Film Festival.
She holds a B.A. and an M.A. in English from Yale University and a Masters in Elementary Education from University of Alabama, Birmingham. She has studied creative writing with Pinckney Benedict, Dennis Covington, Ann Cummins and AJ Verdelle, and traditional spiritual practices with Malidoma Somé. She has taught at the San Francisco Art Institute and lives in rural New Mexico.

Awards and Special Recognition…
WASH
2013 Flaherty-Dunnan Award for best debut novel of the year from The Center for Fiction in New York
2013 one of ten Wall Street Journal Best Novels of the year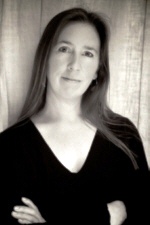 Visit Margaret's web site...
The Books
Additional Author Info