Gail Saltz
About…
Psychiatrist, columnist, best-selling author, and television commentator Gail Saltz, M.D., has been called "a voice of wisdom and insight in a world of confusion and contradictions" by Tom Brokaw. Dr. Saltz is a regular health, sex, and relationship contributor to the Today show for which she hosts the weekly "On the Couch" segment as well as participates as the expert guest in a range of other related discussions. In addition, she writes a weekly "Relationship" column for MSNBC.com, is a regular contributor O, The Oprah magazine, is the emotional wellness expert for ivillage.com and serves as a frequent contributor to A&E's Biography programs. In 2004, Dr. Saltz began hosting a series at the famed 92nd Street Y where she interviews celebrities and extraordinary individuals about psychologically interesting issues. To date, she has spoken with such luminaries as Woody Allen, Tom Brokaw, Katie Couric, Jane Pauley, Gail Sheehy, and Rosie O'Donnell, among others. Previously, Dr. Saltz was a contributing editor for Glamour magazine and a weekly mental health contributor for the ABC/Lifetime show,Lifetime Live.
Gaining a reputation as the – go-to – person on a variety of psychological issues, especially those pertaining to women's emotional well-being, Dr. Saltz has appeared repeatedly on The Oprah Winfrey Show, Dateline, CBS News and the Early Show, Fox News, CNN, Larry King Live and Anderson Cooper 360, among others. She has been featured or quoted in the Associated Press, Newsweek, Harper's Bazaar, Redbook, Woman's World, Town & Country, New York magazine, the New York Times, the New York Daily News, the New York Post, the Los Angeles Times, and WebMD.
In addition to THE ANATOMY OF A SECRET LIFE, Dr. Saltz is the author of the critically-acclaimed Becoming Real: Defeating the Stories We Tell Ourselves That Hold Us Back and two children's books, Amazing You! Getting Smart About Your Private Parts and Changing You which was a New York Times bestseller
An Associate Professor of Psychiatry at The New York Presbyterian Hospital Weill-Cornell School of Medicine, Dr. Saltz is a psychoanalyst with The New York Psychoanalytic Institute and has a private practice on the Upper East Side of Manhattan. She lives in New York with her husband and three daughters.

Awards and Special Recognition…
CHANGING YOU
#3 New York Times Children's Bestseller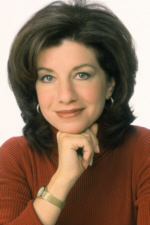 Gail's website...
The Books
Additional Author Info