Arthur Phillips
About…
Arthur Phillips was born in Minneapolis and educated at Harvard. He has been a child actor, a jazz musician, a speechwriter, a dismally failed entrepreneur, and a five-time Jeopardy! champion.
His first novel, Prague, was named a New York Times Notable Book, and received The Los Angeles Times/Art Seidenbaum Award for best first novel. His second novel, The Egyptologist, was an international bestseller, and was on more than a dozen "Best of 2004" lists. Angelica, his third novel, made The Washington Post best fiction of 2007 and led that paper to call him "One of the best writers in America."  The Song Is You was a New York Times Notable Book, on the Post's best of 2009 list, and inspired Kirkus to write, "Phillips still looks like the best American novelist to have emerged in the present decade." His fifth book, The Tragedy of Arthur, was published in 2011 to critical acclaim, including being named a New York Times Notable Book, and being shortlisted for the IMPAC International Literary Prize.
The play taken from that book received its world premiere reading at New York's Public Theater in 2011 and became a full stage production in 2013, under the auspices of the Guerrilla Shakespeare Project.
The film version of Angelica was released in 2015, and other films based on his work are currently in development.  His work has been published in twenty-seven languages.
He has written for television's Damages (FX/DirecTV), Bloodline (Netflix), Tokyo Vice (HBOMax) and created television series for FX Networks, HBO, and Sundance. He has further television pilots in development.
He lives in New York with his two sons.

Awards and Special Recognition…
PRAGUE
National Bestseller
Los Angeles Times Art Seidenbaum Award for First Fiction Winner
New York Times Notable Book
San Francisco Chronicle Top Book of the Year
People Magazine Best Book of the Year
Los Angeles Times Best Book of the Year
Christian Science Monitor Best Fiction of 2002
Publishers Weekly Best Fiction of 2002
Newsweek Best Fiction of 2002
Seattle Times Best Fiction of 2002
Chicago Tribune Best Fiction of 2002
New York Public Library Best Fiction of 2002
Booksense 76 Selection
Wall Street Journal Summer Selection
Washington Post Summer Selection
Time Out New York Summer Selection
Entertainment Weekly Summer Selection
Salon.com Summer Selection
Amazon.com Summer Selection
THE EGYPTOLOGIST
National Bestseller
International Bestseller
Top Ten Books of 2006, Stephen King, Entertainment Weekly
People Magazine Four-Star Critic's Choice
Los Angeles Times Bestseller
San Francisco Chronicle Bestseller
Washington Post Bestseller
Christian Science Monitor Bestseller
Detroit Free Press Bestseller
San Jose Mercury News Bestseller
St. Louis Post-Dispatch Bestseller
Salt Lake Tribune Bestseller
ANGELICA
New York Times Editor's Choice
Boston Globe Bestseller
Life Magazine Editor's Pick
Washington Post Best Books of 2007 list
THE SONG IS YOU
Best of April 2009 selection by Amazon editors
The New York Times Book Review selection as one of the 100 Notable Books of 2009
THE TRAGEDY OF ARTHUR
One of 2011's best books of the year, according to:
The New York Times
The New Yorker
The Wall Street Journal
Salon
The Chicago Tribune
Kirkus Reviews
The Minneapolis Star-Tribune
The San Francisco Chronicle
The Philadelphia Inquirer
The American Library Association
Library Journal
Paste Magazine
PopMatters
The Toronto Globe and Mail (Canada)
The Toronto Star (Canada)
The New Statesman (U.K.)
Hudson Booksellers
Amazon
Barnes and Noble
Nominated for the International Impac Dublin Literary Award
…and immediately declared "Too clever, too funny, too eccentric to win."
– Eileen Battersby, Irish Times
THE KING AT THE EDGE OF THE WORLD
One of 2020's best books of the year, according to:
The New York Times Book Review
The Washington Post.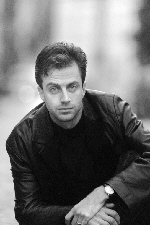 Arthur's website...
The Books
Additional Author Info