Michael Phillips
About…
Michael M. Phillips, a staff reporter for the Wall Street Journal, has done four tours in Iraq with the Third Battalion, Seventh Marines. He currently lives in Washington, D.C., with his wife and two children.

Awards and Special Recognition…
MICHAEL PHILLIPS
National Association of Black Journalist's international reporting prize for coverage of Africa.

GIFT OF VALOR
New York Times Editor's Choice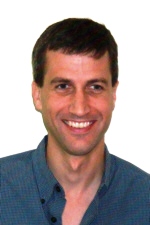 Michael WSJ bio...
The Books
Additional Author Info