Margaret Wurtele
About…
Margaret Wurtele grew up in Minneapolis, Minnesota. She graduated from Smith College in 1967, then spent two years in the Peace Corps in Senegal, West Africa. She received a Masters in Liberal Studies from Hamline University in 1993.
Her career has centered on fund raising for the arts as development director for the St Paul United Arts Fund, as Managing Director for the Dayton Hudson Foundation, and as a board member of such Twin Cities arts organizations as the Guthrie Theater, Minnesota Opera, and the Loft Literary Center.
Margaret Wurtele is the author of two memoirs: Touching the Edge: A Mother's Path from Loss to Life and Taking Root: a Spiritual Memoir. She and her husband divide their time between Minneapolis and California's Napa Valley, where they are the owners of Terra Valentine winery. Her first novel is The Golden Hour.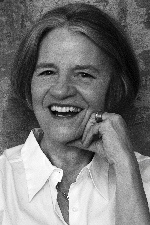 Margaret's Amazon bio...
The Books
Additional Author Info