Matthew Sanford
About…
Matthew Sanford is a visionary, philosopher, yoga teacher, speaker, author of WAKING and expert of mind-body integration. Sanford's life's work began at age thirteen when he survived a car accident that took the lives of his father and sister and left him paralyzed from the chest down. For the last twenty-eight years, he has been on a practical exploration of the mind-body relationship.
Matthew graduated with a BA in philosophy from the University of Minnesota Phi Beta Kappa, summa cum laude, and received a Master of Arts from the University of Santa Barbara in philosophy, then shifted his primary focus to explore how the principles of Iyengar yoga travel through a paralyzed body. After years of trying to overcome his paralysis, he instead began to embrace it by re-establishing connection with his dramatically altered body. He believes that lack of mind-body integration is one of the critical problems facing our long-term survival. Sanford is committed to helping individuals and our society at large, realize the practical notion that minds and bodies work better together.
Sanford is the recipient of a Karma Yoga Award (2003) from the Yoga Journal for his work as founder of Mind Body Solutions, a non-profit 501c(3) business and yoga studio in Minnetonka, Minnesota where he and nine other instructors teach weekly classes to people of all abilities. It also serves as home base for Sanford's outreach programs, locally and nationally. He specializes in adapting yoga to people living with disabilities and teaches workshops around the country to healthcare professionals on the intersection of mind-body integration, yoga, and rehabilitation. He was also awarded the Judd Jacobson Memorial Award (2004) for his work with yoga and disabilities through the Courage Center, a leading rehabilitation facility in Golden Valley, Minnesota.
Sanford presents to corporations an array of lectures, workshops and seminars that include: Yoga at the Desk, The Third Category of Health, and his signature presentation, Bringing Your Body to Work, as well as to the healthcare sector with, Beyond Bedside Manner, Doctors, Too, Healing Other Than Healing to Walk Again, and The Intersection of Yoga and Rehabilitation. A few of the nationally recognized organizations and corporations where Matthew Sanford has presented include: Mayo Clinic Medical School, Sharp's Hospital in San Diego, Medtronic, Best Buy, Target, Cargill, American Express, and Carlson Companies. With the publication of his book, Sanford's requests to share his message about the mind-body connection are rapidly increasing around the country. Sanford will be the keynote speaker at the Yoga Journal's May 2007 national conference in Lake Geneva, Wisc. Additionally, through a new partnership with Courage Center, Sanford will be offering workshops at major rehabilitation centers around the country to help medical professionals learn how to better work with patients helping them connect their minds and bodies. Sanford lives in Orono, Minnesota with his wife and business partner, Jennifer and their son, Paul.

Awards and Special Recognition…
WAKING
Reader's Digest Editors' Choice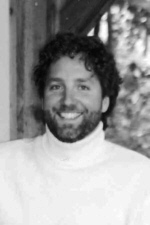 Matthew's websites...
The Books
Additional Author Info