John Pipkin
About…
John Pipkin was born in Baltimore, Maryland, and attended Washington and Lee University, the University of North Carolina at Chapel Hill, and Rice University—where he received his Ph.D. in British Literature in 1997. He has worked as an Assistant Professor of Rhetoric and Humanities at Boston University, as an editor in educational publishing, and most recently as the Executive Director of the Writers' League of Texas, a non-profit organization promoting literacy and the literary arts. He currently lives in Austin, Texas with his wife and son. WOODSBURNER is his first novel.

Awards and Special Recognition…
WOODSBURNER
Best of April 2009 selection by Amazon editors
Center for Fiction Prize granted by The Mercantile Library of New York for the best debut novel of 2009
Best Fiction Books of 2009 by the Christian Science Monitor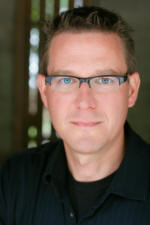 Visit John's website...
When available
The Books
Additional Author Info