Meg Waite Clayton
About…
Book club favorite and New York Times and USA Today bestseller Meg Waite Clayton is the author of six novels, most recently (2018) Beautiful Exiles. Her prior books include: the Langum Prize honored The Race for Paris; The Wednesday Sisters, named one of Entertainment Weekly's 25 Essential Best Friend Novels of all time (on a list with The Three Musketeers!); and The Language of Light, a finalist for the Bellwether Prize for Socially Engaged Fiction (now the PEN/Bellwether). She has written for the Los Angeles Times, The New York Times, The Washington Post, San Francisco Chronicle, Runner's World and public radio, often on the subject of the particular challenges women face. A member of the National Book Critic's Circle, she writes a monthly audiobook review for the San Francisco Chronicle.
Meg was born in Washington D.C., and has since lived in Kansas City, the Chicago area (Wheeling, Palatine, Northbrook), Los Angeles (West Hollywood, Santa Monica), Ann Arbor, Nashville, Baltimore, Santa Barbara and Palo Alto. She loves to travel, so her books tend to be set in places she finds fascinating: France for The Race for Paris), the English Lakes for The Wednesday Daughters), Ann Arbor and the Chesapeake for The Four Ms. Bradwells), Silicon Valley for The Wednesday Sisters, and the horse country of Maryland for The Language of Light. For Beautiful Exiles the list is very long but includes in the U.S. Key West, Sun Valley, New York, and St. Louis, as well as Cuba, Spain, China, France, England, Czechoslovakia, and Sweden.
She can be found online at www.megwaiteclayton.com, on Facebook at www.facebook.com/novelistmeg, and @megwclayton on Twitter.
Awards and Special Recognition…
THE POSTMISTRESS OF PARIS
• An Indie Next Pick
• ⭐ Starred review in Publishers Weekly
• USA Today: 2021 Five Books Not To Miss
• Amazon Editors' Pick
• Book of the Month Add On
• #2 on the LoanStars list of Canadian librarians
• Publishers Weekly Notable Book for Fall/Winter 2021
• PublishersLunch Notable New Release
• Bookbub Best Historical Fiction to Read this Fall
• Publishers Weekly Tip Sheet: What to Read Next
THE LAST TRAIN TO LONDON
• International Bestseller
• U.S. National Bestseller
• Canadian Bestseller (#4!)
• Los Angeles Times Bestseller (#5!)
• September Indie Next Great Read!
• Barnes & Noble Recommends
• Screenplay selected for the Meryl Streep- and Nicole Kidman-sponsored The Writer's Lab
• ⭐ Starred reviews in Booklist and Library Journal
• BBC Top 10 Reads for September
• Cosmopolitan 10 new good books to read
• American Library Association/Booklist "Best New Books"
• New York Post list of the fall books everyone is talking about
• Publishers Weekly's  Book Deal of the Week
• Publisher's Marketplace Buzz Book
• Library Journal most anticipated Historical Fiction titles
• BookExpo's hottest galleys
THE WEDNESDAY SISTERS
Target chain-wide Summer Book Group selection, a year long promotion beginning June 14, 2009Your Content Goes Here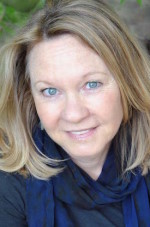 Meg's website...
The Books
Additional Author Info