Jeffrey Blount
About…
Jeffrey Blount retired from NBC News in February of 2017. During a 34-year career, he won an Emmy, directed a decade of Meet The Press, The Today Show, NBC Nightly News, The Chris Matthews Show and major special events.
Jeffrey is also an accomplished public speaker, commenting on issues of race, social justice and writing. He was a contributor for HuffPost and has been published in The Washington Post, The Grio.com and other publications. He is also an award-winning documentary script writer.
Presently, he is a Shapiro Fellow and Journalist in Residence at The George Washington University School of Media and Public Affairs. In 2016, he was inducted into the Virginia Communications Hall of Fame.

Awards and Special Recognition…
2018 Shapiro Fellow and Journalist in Residence at The School of Media and Public Affairs, The George Washington University.
2017 Communication Arts' 24th Interactive Annual Competition, Script writing for The Smithsonian's Museum of African American History and Culture
2016 Inductee of the Virginia Communications Hall of Fame
Thea Award – Script writing for The Newseum
Muse Award/Bronze – Script writing for The Museum at Bethel Woods
National Emmy Award for Election Night Live Event 2008 – NBC News
Muse Award/Bronze – Script writing for The Muhammad Ali Center –"The Greatest"
Cine Golden Eagle Award – Script writing for The Muhammad Ali Center – "If You Can Dream"
THE EMANCIPATION OF EVAN WALLS
2019 Reader's Favorite Silver Medal Winner in the Fiction – Southern Genre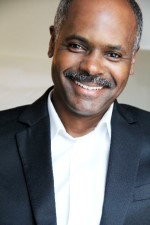 The Books
Additional Author Info