Ron Rash
About…
This author is no longer our client. The titles you see on this web site are still represented by our agency in US. Call or email with questions.
Ron Rash's family has lived in the southern Appalachian Mountains since the mid-1700's, and it is this region that is the primary focus of his writing. Rash grew up in Boiling Springs, North Carolina, and graduated from Gardner-Webb College and Clemson University. He holds the John Parris Chair in Appalachian Studies at Western Carolina University. Rash is the author of 9 books: The Night The New Jesus Fell to Earth (short stories), Casualties (short stories), Eureka Mill (poetry), and Among the Believers (poetry), Raising the Dead (poetry), One Foot in Eden(novel), Saints at the River (novel), The World Made Straight (2006), and Serena (2008). His poetry and fiction have appeared in over one hundred journals, magazines, and anthologies, including The Longman Anthology of Southern Literature, Western Wind, Sewanee Review, Yale Review, Georgia Review, Kenyon Review, New England Review, Southern Review, Shenandoah and Poetry.
In 1994, Rash was awarded an NEA Poetry Fellowship, and he won the Sherwood Anderson Prize in 1996. In 2001, he won the Novella Festival Novel Award, and in 2002 the Foreword Magazine's Gold Medal in Literary Fiction for One Foot in Eden. The novel was also named Appalachian Book of the Year. His second novel, Saints at the River, was named Fiction Book of the Year by both the Southern Book Critics Circle and the Southeastern Booksellers Association. In 2005 Rash won an O. Henry award for his story "Speckled Trout" and received the James Still Award by the Fellowship of Southern Writers.

Awards and Special Recognition…
RON RASH
2005 James Still Award Recipient for Writing of the Appalachian South
2005 Thomas and Lillie B. Chaffin Award for Appalachian Writing Winner
BURNING BRIGHT
2010 Winter/Spring Okra Picks of SIBA (Southern Independent Booksellers Alliance)
SERENA
Publishers Weekly Best Book of 2008, fiction category
Amazon 100 Best Books of 2008, Editors Picks (#7 position)
New York Times (Janet Maslin's ) 10 Favorite Books of 2008 list
Christian Science Monitor Best Books of 2008 list
Washington Post Book World Best Fiction of 2008 list
San Francisco Chronicle 50 Best Fiction and Poetry Books of 2008 list
Pen/Faulkner Award finalist for 2009
Southern Independent Booksellers Alliance (SIBA) Book of the Year Award (July 6, 2009)
SPECKLED TROUT
O'Henry Award Winner
ONE FOOT IN EDEN
Forward Magazine's Gold Award for Best Literary Fiction of 2002
Required Reading at the University of South Carolina
SAINTS AT THE RIVER
2005 Southern Book Critics Circle Award Winner
South Eastern Bookseller Association Best Novel Of The Year
2005 Weatherford Award Winner
THE WORLD MADE STRAIGHT
2006 Sir Walter Raleigh Fiction Award Winner
Atlantic Monthly 2006 "Summer Reading" Selection
American Library Association 2007 Alex Award Winner
CHEMISTRY AND OTHER STORIES
Story Prize Committee 15 Notable Books of 2007
2008 PEN/Faulkner Award for Fiction Finalist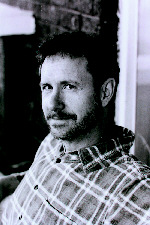 The Books
Additional Author Info