Jonathan Odell
About…
Jonathan Odell was born and raised in Mississippi, growing up in the institutional segregation of a small town. At college he became an activist and sold The Ebony Pictorial History of Black America door to door in black neighborhoods across the South while the Klan tried to discourage him.
He spent much of his business career as a Leadership Coach to Fortune 500 companies.
He later followed the Mississippi River north and now resides and works in Minnesota. His first novel, The View from Delphi was published by McAdams and Cage in 2005. It was selected by Talking Volumes as a City Wide Read by the Minneapolis Star Tribune, The Loft, and Minnesota Public Radio. THE HEALING is his second novel. A series of columns based on interviews he did for this novel was awarded First Place by the Mississippi Press Association (MPA), singling the series out for special mention, calling it "Phenomenal! Riveting from the start…truly engrossing." He is a popular speaker often invited to speak before book groups, libraries and public schools on a variety of topics, including the experiences that have informed his novels.

Awards and Special Recognition…
THE HEALING
One of the 25 Top Fiction Titles from January Through April 2012 selected by Library Journal
A Southern Indie Booksellers 2012 Spring selection
American Booksellers Association (ABA) Indie Next selection for March 2012
SIBA (Southern Independent Booksellers Alliance) bestseller, March 2012
A featured selection of the Book of the Month Club, March 2012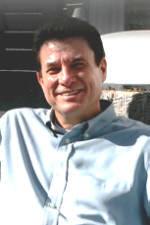 Visit Jonathan's author page on Amazon...
The Books
Additional Author Info