Jon Clinch
About…
Born and raised in the heart of upstate New York, Jon Clinch has been an English teacher, a metalworker, a songwriter, an illustrator, a guitar slinger, a typeface designer, a housepainter, a copywriter, and an advertising executive.
His first novel, Finn (Random House, 2007)—the secret history of Huckleberry Finn's father—was named an American Library Association Notable Book and chosen as one of the year's best novels by the Washington Post, the Chicago Tribune, and the Christian Science Monitor. It won the Philadelphia Athenaeum Literary Award and was shortlisted for the Center for Fiction First Novel Prize. It's taught widely in high schools and colleges, both alone and alongside Adventures of Huckleberry Finn. A film version is under active development by Bruce Cohen, Jason Weinberg, and Jared Leto.
His second novel, Kings of the Earth (Random House, 2010)—a powerful and Faulknerian tale of life, death, and family in rural America, based on a true story—was named a best novel of the year by the Washington Post and led the 2010 Summer Reading List at O, The Oprah Magazine.
Ever the entrepreneur, Jon self-published a pair of science fiction adventures (What Came After and Into The Silent World) under a pen name. Both sold very nicely and served to get his confidence up. Attempts to follow those genre successes with literary fare—The Thief of Auschwitz and Belzoni Dreams of Egypt—reminded him of the many things that big publishing does very, very well.
Jon has lectured and taught widely, in settings as varied as the National Council of Teachers of English, Duke University, the Mark Twain House and Museum, and the Pennsylvania State University. In 2008 he organized a benefit reading for the financially ailing Twain House, enlisting such authors as Tom Perrotta, Elizabeth Letts, and Arthur Phillips for an event that saved the house from imminent bankruptcy. It's probably the most important work he ever did.
Jon lives with his wife in the Green Mountains of Vermont.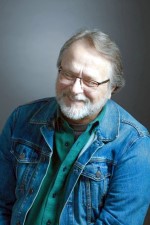 Visit Jon's web site
The Books
Additional Author Info