Deborah Rodriguez
About…
Deborah Rodriguez is the author of the international bestsellers The Little Coffee Shop of Kabul and Return to the Little Coffee Shop of Kabul. She has also written two memoirs: The Kabul Beauty School, about her life in Afghanistan, and The House on Carnaval Street, on her experiences following her return to America. She spent five years teaching and later directing the Kabul Beauty School, the first modern beauty academy and training salon in Afghanistan.
Deborah also owned the Oasis Salon and the Cabul Coffee House, and is the founder of the nonprofit organization Oasis Rescue, which aims to teach women in post-conflict and disaster-stricken areas the art of hairdressing.
She currently lives in Mazatlán, Mexico, where she owns Tippy Toes salon and spa.

Awards and Special Recognition…
THE KABUL BEAUTY SCHOOL
New York Times Bestseller
People Magazine Four-Star Critic's Choice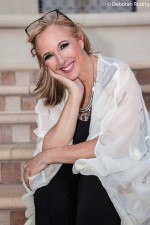 The Books
Additional Author Info