Laurie Viera Rigler
About…
When not indulging herself in re-reading Jane Austen's six novels, Laurie Viera Rigler is a freelance book editor who works with authors of fiction and nonfiction and teaches writing workshops, including classes at Vroman's, Southern California's oldest and largest independent bookstore. Laurie lives in Los Angeles and is a member of the Jane Austen Society of North America. CONFESSIONS OF A JANE AUSTEN ADDICT is Laurie's first novel.

Awards and Special Recognition…
CONFESSIONS OF A JANE AUSTEN ADDICT
Los Angeles Times Bestseller
Southern California Bookseller Association Bestseller
Booksense Notable Book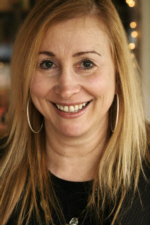 Laurie's website...
The Books
Additional Author Info