Robert Alexander
About…
For over thirty years Robert Alexander has been traveling to Russia, where he has attended Leningrad State University, worked for the U.S. Government, and traveled extensively. Since 1990 he has been a partner in a St. Petersburg company that operates a warehouse and customs clearance center, dental clinic, and Barabu, a chain of espresso-wine bars.
Alexander was inspired to write his first book when he was followed by the KGB. Since then he has written thirteen thrillers and mysteries under the name of R.D. Zimmerman. He has also written for television, as well as children's fiction, mystery games, and mysteries that appeared on the back of 15 million boxes of Total Cereal. His first historical novel of revolutionary Russia, The Kitchen Boy, was a New York Times bestseller, received widespread acclaim, and has been optioned for film. Mr. Alexander speaks frequently to book clubs, and both The Kitchen Boy and Rasputin's Daughter have become book club favorites.
Born and raised in Chicago, Alexander currently makes his home in Minneapolis.

Awards and Special Recognition…
THE KITCHEN BOY
New York Times Bestseller
RASPUTIN'S DAUGHTER
National Bestseller
#1 Minneapolis Star Tribune Bestseller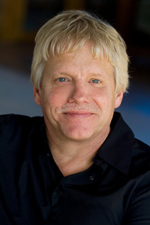 Robert Alexander's website
The Books
Additional Author Info