Adam Langer
About…
Adam Langer is a journalist, author, playwright and filmmaker. His work has been featured most recently on NPR's Selected Shorts), in The Best Men's Stage Monologues 2000, and The Best Women's Stage Monologues 2000, as well as in the Chicago Reader's Fiction Issue, and in the literary magazine Salt Hill. His plays have been produced in New York, Los Angeles, Chicago, San Francisco, and numerous other cities throughout the United States. His 2000 play, Coaster, received rave reviews from numerous publications, including the Chicago Sun-Times and the Chicago Tribune. He is the writer and director of the film The Blank Page, distributed by Troma. In addition to his two novels, Crossing California and The Washington Story, Langer is the author of three nonfiction reference works: "CitySmart Guide to Chicago," "Film Festival Guide," and "The Madness of Art." As a journalist, he worked as a features writer and theater critic for the Chicago Reader and has had his work published in numerous newspapers and periodicals, including Mother Jones, the Chicago Tribune, Men's Journal and Rolling Stone.
Langer holds a B.A. from Vassar College and an M.A. from the University of Illinois. He was a playwright-in-residence at the University of Massachusetts at Amherst and was a winner of a National Arts Journalism fellowship at Columbia University (2000-2001). He has lectured on writing and journalism at Northwestern University, University of Illinois at Chicago, Columbia College, and Pace University. He has been a frequent radio and television guest in Chicago and New York and has been featured on such stations as WGN-TV, CNN Headline News, Fox News, E! Entertainment Network, and National Public Radio, among others.

Awards and Special Recognition…
CROSSING CALIFORNIA
National Bestseller
Chicago Tribune Best Books of 2004
St. Louis Post-Dispatch Best Books of 2004
Pittsburgh Post-Gazette Best Books of 2004
Publishers Weekly Best Books of 2004
The Journal News Best Books of 2004
Wall Street Journal Top Summer Read
Finalist for Koret Young Writer on Jewish Themes Award
Borders Original Voices Finalist
Top Ten List for Amazon Literature and Fiction
People Magazine Four-Star Critic's Choice
Entertainment Weekly Critic's Choice
Book Sense 76 Selection
ELLINGTON BOULEVARD
Elle Magazine Reader's Prize
THE THIEVES OF MANHATTAN
August 2010 Indie Next List Notable Book
Winner of the July 2010 Elle Readers' Prize
Summer book pick for Los Angeles Times, Vogue.com, Christian Science Monitor, and Chicago Sun-Times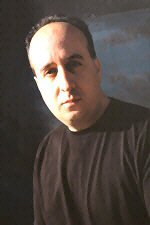 Adam's website...
The Books
Additional Author Info