Robert Clark
About…
Robert Clark was born and raised in St. Paul, Minnesota. He received a bachelor's degree in English from the University of California, Berkeley, and did graduate study in Medieval Studies at the University of London. After returning to the United States, he spent many years as a freelance journalist and editor specializing in travel, food, wine.
His career in this area culminated with his first book, The Solace of Food: A Life of James Beard, which received full page reviews and/or cover treatment in the New York Times Book Review, Washington Post, and San Francisco Chronicle and also won the Julia Child IAACP award. His other non-fiction books include River of the West, a chronicle of the Columbia River, and My Grandfather's House, a memoir that was named a finalist for the Los Angeles Times Book Award in biography.
Clark is the author of four novels: In the Deep Midwinter; Lives of the Artists; Love Among the Ruins, a double BookSense 76 pick in both hardcover and paper; and Mr. White's Confession, which won the Edgar Award for Best Novel as well as the PNBA Award. It is currently in pre-production as a motion picture by James B. Harris, producer and collaborator of the late Stanley Kubrick.
Clark lives in Seattle with his wife, Caroline, and children, Tessa and Andrew. He teaches fiction and non-fiction writing at universities, conferences, and workshops. Most recently, he was a Guggenheim fellow and is currently working on a book of memoir/essays.

Awards and Special Recognition…
ROBERT CLARK
Guggenheim Fellowship 2005-6
Finalist, Washington State Governor's Award for Literature, 2002
Editorial Excellence Award 1992 for Journal of Gastronomy
Mother Jones Best Books of 1990 for Our Sustainable Table
LOVE AMONG THE RUINS
Booksense 76 Pick:, Sept. 2001, July 2002
MY GRANDFATHERS HOUSE
Finalist, 1999 Los Angeles Times Book Prize
MR. WHITE'S CONFESSION
TLS (Times Literary Supplement, London) Best Books of 1999
Winner, 1999 Edgar Allen Poe Award for Best Novel
Winner, 1999 PNBA Award for Best Novel
IN THE DEEP MIDWINTER
Finalist, IMPAC Dublin Literary Award
JAMES BEARD: A BIOGRAPHY
Winner, 1994 Julia Child Book Award
Finalist, M.F.K. Fisher Writing Award, 1994
Finalist, James Beard Book Award, 1994
New York Times Notable Books of the Year, 1994
IACP Bert Greene Journalism Award, 1993
Good Morning America 13 Best Food Books of 1993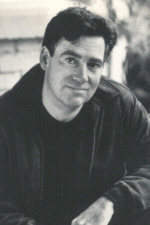 The Books
Additional Author Info