Tova Reich
About…
Tova Reich is the author of the novels Mara (Farrar, Straus and Giroux), Master of the Return (Harcourt), and The Jewish War (Pantheon), all of which are available in paperback from Syracuse University Press. Her stories have appeared in The Atlantic, Harper's, AGNI, Conjunctions, and elsewhere, and have been included in several anthologies. She has written essays and reviews for The New York Times, The Washington Post, The New Leader, The Wilson Quarterly, and other publications. In 1996, Harper's won the National Magazine Award for Fiction for her story, "The Lost Girl." She has received the Edward Lewis Wallant Award as well as other literary prizes.
She lives on the fringe of Washington, DC.
From reviews of Tova Reich's novels:
Mara: In its review of Mara, Time said that her "glancing Swiftian wit never flags"; Newsweek said, "Reich's voice is a striking one: she has a gift for outrageous, hard-edged comedy that Evelyn Waugh might have appreciated"; and Harper's noted that "it is evident from the very first page that an extraordinary energy is at work."
Master of the Return: In the New York Times Book Review, Hugh Nissenson wrote that, in Master of the Return, Tova's "comic vision gives the last word to life," and pronounced the book "a rapturous celebration"; Benjamin DeMott, in The Atlantic, called it "a novel in the form of an ambush–a wildly funny story that becomes mysteriously touching an ponderable before the end…I urge you not to miss [it ]"; and Elie Wiesel praised it very highly in the New Leader.
The Jewish War: Patrick McGrath, writing in the New York Times Book Review, said of The Jewish War: "With its merciless skewering of all that is ridiculous in religious fanaticism, and at the same time its sympathy for those burning with a holy vision of their land, The Jewish War succeeds marvelously in depicting some of the many complexities of Israel today. It brings this off in great style, with relentless humor and broad humanity — and also, one suspects, with no little prescience."

Awards and Special Recognition…
MY HOLOCAUST
Entertainment Weekly Editor's Choice
San Francisco Chronicle Notable Books of 2007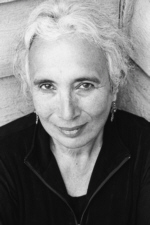 The Books
Additional Author Info