News
John Cribb launches new novel "Old Abe" at Hub City Bookstore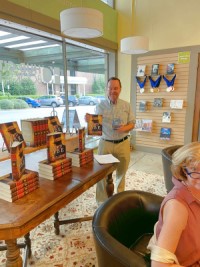 John Cribb at his book launch on September 15, 2020 at Hub City Bookstore in Spartanburg, SC, where he signed 200 copies of OLD ABE his new novel on President Lincoln's last years, called "The best book on Lincoln I've read" by author William Bennett.
Homeira Qaderi's "Dancing in the Mosque" receives Starred Kirkus Review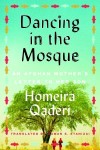 Congratulations to Homeira Qaderi whose debut memoir DANCING IN THE MOSQUE (Harper Collins) received a Starred Kirkus Review and was named: "A powerful narrative of a life marked by courage and despair".
Patti Callahan Henry receives 2020 Harper Lee Award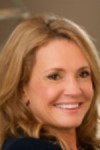 The Monroeville Literary Festival and the Alabama Writers' Forum are pleased to announce that Patti Callahan Henry (Mountain Brook, AL) is the recipient of the 2020 Harper Lee Award for Alabama's Distinguished Writer.
John McMahon's "The Good Detective" finalist in Edgar Awards best first novels category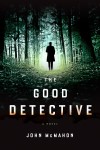 Each spring, Mystery Writers of America present the Edgar® Awards, widely acknowledged to be the most prestigious awards in the genre selects the previous year's mysteries in multiple categories. We are proud to announce that John McMahon's wonderful novel THE GOOD DETECTIVE, has been selected by the Edgar Awards Committee as one of six finalist in best first novels category of 2019.
A huge congratulations to John, to his editor Mark Tavani and to his publisher, Putnam/Random House
See the page here: Best First Novel 2020
John McMahon's "The Good Detective" makes New York Times list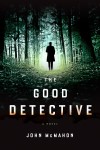 Congratulations to John McMahon whose debut novel THE GOOD DETECTIVE (Putnam) made the New York Times year end list of the 10 BEST CRIME NOVELS of 2019. With tens of thousands of crime books published each year, this is a tremendous honor, especially for a debut author.
Detective P.T. Marsh returns in John's second novel, THE EVIL MEN DO, coming from Putnam in March 2020.
Soho Teen buys "Mercury Boys" by Chandra Prasad
Daniel Ehrenhaft at Soho Teen has bought Mercury Boys by Chandra Prasad. Pitched as a little bit Heathers, a little bit Miss Peregrine, the YA thriller follows a secret society of girls who discover that when they handle liquid mercury, they are able to visit long-dead people who appear in daguerreotypes. Publication is planned for spring 2021; Marly Rusoff negotiated the deal for world English rights.
John Clinch's "Marley" receives multiple accolades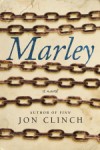 October 14/19: People Magazine – "The  Best New Books"
October 13/19: New York Times Book Reviews – "Editor's Pick"
September 19/19: Seattle Times – MARLEY one of 10 Books to Watch for Fall 2019…
Publishers Weekly – September 23, 2019
Tom Roston's "The Most Spectacular Restaurant in the World" receives a Booklist starred review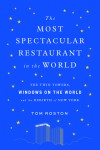 Booklist Review has given Tom Roston's  THE MOST SPECTACULAR RESTAURANT IN THE WORLD, a 'spectacular' Starred review in its September 2019 issue.
Meg Waite Clayton's "The Last Train to London" picked as season's best new novel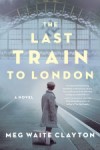 Meg Waite Clayton's THE LAST TRAIN TO LONDON has been selected (Aug-Sep 2019) as one of the season's best new novels by several media outlets including the BBC's list of Ten Best Books of the Fall and a recent New York Post's list of most anticipated upcoming novels.
ABA's Indie Next List includes Rich Farrell's "The Falling Woman"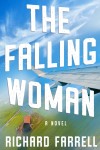 One of our books makes INDIE NEXT PICK of American Booksellers Association.
The ABA's INDIE NEXT LIST of the 10 NEW WRITERS TO WATCH includes Rich Farrell's brilliant debut novel.
THE FALLING WOMAN, which is scheduled to be released next May by Algonquin Books.
We congratulate Rich on this wonderful and auspicious beginning for a first time novelist. The list is selected from all fiction and nonfiction books being published from January through May 2020, and comes with the invaluable support of the influential independent booksellers of America.