LIVES OF THE ARTISTS by Robert Clark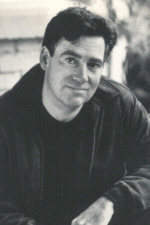 After publishing six books, I find I've written the ones that felt as though they had to be written: Those stories that I was driven to write for my own purposes, the bildungsromans–be they fiction, nonfiction, or memoir–whereby I would explicate the text of my own life and discover the ground of my labors as a person as much as a writer.
I could have made other, perhaps smarter choices. For example, in the summers of 1987 and 88 I went house-hunting in Tuscany with a San Francisco friend named Frances Mayes. She bought a house in Cortona, Italy, and wrote a book about it. I went home and wrote books about St. Paul, Minnesota. But that was my inner imperative: those books chose me, insisted on being written. After they were done, I realized I got to choose. It sounds like perfect freedom, doesn't it? Write whatever you want. It's a little like, "What would you do if you had a million dollars, if you could do whatever you wanted? If you felt you had a talent, a muse, to fulfill? While you're young?". Not that that applied to me personally. I knew people at home in Seattle to whom it did, some of them scarcely thirty-five years old. But you have to write what you know; or, in my case, at least what you wish you knew. It struck me I could, say, write a novel about, well, writing a novel; or rather a novel that explores the value of writing novels at all. Or maybe about how total freedom, artistic or otherwise, is problematic.
Yet that did not seem very exciting. Meanwhile, I kept traveling to Italy. I had been writing a book about my ancestors, several of whom were arty New England Transcendentalists who had been expatriates in Florence and Rome 150 ago; who had known Henry James there; who, in two cases, could claim with some authority to have been the model for Isabel Archer in The Portrait of a Lady. I didn't find much evidence of them there: Those arty expatriates didn't really penetrate into Italy itself or mix with Italians. I did go and see Frances Mayes. She was exactly the same, only much happier and much richer. She fed me perfect olives from the grove on her property. I could have killed her.
So nothing very tangible came of that or subsequent trips to Italy. I did briefly wonder what it would be like to set a Henry James novel in contemporary expatriate Italy, in one of those hothouse Florentine villas with chiaroscuro light. People it with wealthy neuroto-/eroticized Americans—hip, creative types–and let them macerate together. But it was a conceit, a concept, scarcely a story. But I kept returning. Really, when I went to Italy it was always with the intention to garner inspiration, to write something wise but pithy under the shade of a pergola. In fact, that became my entire purpose in going, or so I told myself when I tallied the deductions for my tax return. Of course I scarcely wrote a word in Italy.
That's not to say Italy didn't inspire or influence me. I ate and drank and looked at art. I studied the language. I became a Catholic. I bought shoes. But no credible ideas for fiction presented themselves. I threw myself into F. Scott Fitzgerald's life during the time he was writing Tender is the Night. It begins with him leaving St. Paul (by way of Paris and the Riviera) for Rome. While in Rome, Fitzgerald went on a magnificent bender that culminated in his being arrested and beaten up by the carabinieri and that incident provided him with the original material for the novel.
Maybe I simply lacked that level of commitment to my art, but I wasn't going to let Italy inspire me that much. And events at home seemed more compelling. Shortly after the millennium, some of those Microsoft retirees began doing a little belt tightening; a year later, some were selling their homes (or at least the ones they'd bought in Paris or Toddy); and as I write, not a few of them are looking for, of all things, a job. A good friend suggested I write about these people. I didn't have any other ideas, but I said, no, that doesn't interest me. I can write about anything I want, I explained, and at a minimum I want to write about art, about having an artistic vocation and the burdens it imposes when you have total freedom. I don't want to write about a technological/business culture to whom art means nothing. I almost said, How dare you? But this is a really good friend. Suit yourself, she said.
Well, I had the last laugh. Not long after that the notion struck me, more or less ex nihilo, for a novel, which I described in a précis as follows:
It's the present day, or not quite, in Seattle. A married couple, liberal- and fine-arts majors who after graduation took jobs in the software industry "to get by", find themselves by way of stock options rich enough to give up working in their late-thirties. They decide to pursue the artistic vocations they always believed they possessed but had postponed and, attracted by another commonplace of their zeitgeist, to move to Tuscany, to Florence, to do it. Once settled there in a small villa, they are joined by a recently laid-off friend from Seattle who, among his feckless aspirations, believes he might want to become his generation's Walter Benjamin. Together they meet and are befriended (though this is not perhaps the best word) by a rather famous elderly American expatriate who has known (and often bedded) many of the heroes of mid-Twentieth-century modernism.
This scenario perhaps suggests a comedy of manners in which expatriates abroad get their comeuppance or a send-up of the overseas-remodel memoir. But for my purpose, I've decided to give the characters enough genuine artistic ability and seriousness of intent to address the following: Given the freedom and the means to create whatever you want, what would you create and what might it amount to? Does art and the artist serve a different purpose, or any purpose at all, today than in the Renaissance, the Nineteenth century, or the Modern period? And if the past is truly past–if our condition has been entirely altered from that of our forebears–how does the art of the past influence or perhaps even entrap us? Is art still potent, perhaps even dangerous?
Lives of the Artists embodies among other things its characters' preoccupation with voice, irony, and authenticity even as it explores–if not, needless to say, answers–these questions. I also hope readers will find it seriously comic, even if all will not exactly end well. Call it a tragedy of manners.
About the author
Robert Clark's most recent novel, Love Among the Ruins, received excellent reviews and is under option for film development. He is also the author of Mr. White's Confessions, a winner of the Edgar Award for Best Novel and the PNBA Award, and In the Deep Midwinter, his first, also highly acclaimed, novel. In addition to writing extensively on travel, food and wine, Clark is the author of River of the West and My Grandfather's House, a finalist for the Los Angeles Times Book Award for biography. Clark, presently a Guggenheim fellow, teaches fiction and non-fiction writing at universities, conferences and workshops. He lives in Seattle with his wife and children.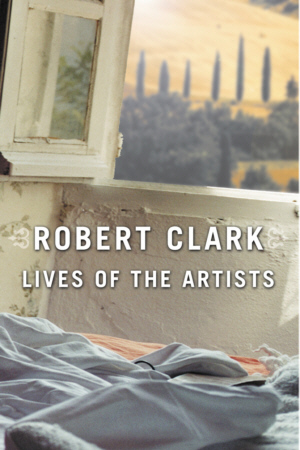 More About This Book
Buy This Book
<!- View not found ->