Publisher's conversation with Lisa Tucker about writing SHOUT OUT THE MOON
You've traveled with a band yourself…
I did travel with my husband's band when we were first together. We went across the Midwest and the South, playing little clubs and hotels, and even staying in trailers. Once we had to sneak out in the middle of the night because the club owner refused to pay our hotel bill. Not fun. I incorporated some of these experiences in the novel, but the story itself is fiction. I have a son but he was born later, after we had settled down. The road is such a hard life; I don't know if I could have done it with a child, the way Patty does.
Your first novel, The Song Reader, is also about music and motherhood. Why did you return to these themes?
I think of The Song Reader as about what music mean to listeners, and Shout Down The Moon as about what it means to performers. A subtle difference, especially as Patty was a listener before she was a singer, and even at the end of the novel, it's when she hears songs playing in her mind that she is reminded she can escape from Rick, she can live a better life. In both books, a child is the motivation for a woman to find a place for herself in the world. Music is my passion, and being a mother is the most important thing I've ever done.
Another common theme in these novels is the desire for stability and home…
In a lot of the fiction I read in graduate school, the character was a middle class person, rebelling against his family, leaving home to find himself. I admired many of these books, but I also felt like they were only part of the story. In real life many people don't have that option-because their families aren't stable enough to rebel against. You can't run away from a home you don't have. My characters are people on the margins of society, and their dream of stability is very understandable.
Who do you see as your audience? Do you imagine a reader as you're writing?
This may sound odd, but the only people I consider while I'm writing are the characters. I almost feel as if they are reading over my shoulder, making sure I tell their story honestly, keeping me from any tricks or gimmicks or "writerly" moments that would be about me and not them.
About the author
Lisa Tucker grew up in small towns outside of Kansas City and St. Louis, Missouri, and has toured the Midwest with a jazz band and worked as a waitress, writing teacher, office cleaner, and math professor. She has a graduate degree in English from the University of Pennsylvania, and a graduate degree in math from Villanova University. Her fiction has appeared in Seventeen and Pages, and is forthcoming in the music-inspired anthology, Lit Riffs. Music is a theme that runs through THE SONG READER, her first novel. Lisa Tucker currently lives with her husband and son in northern New Mexico.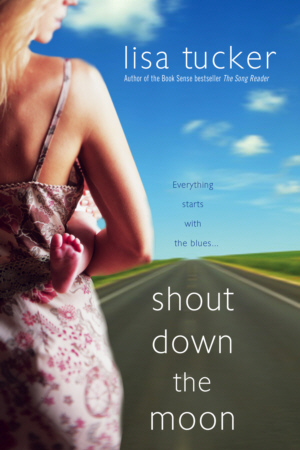 More About This Book
Buy This Book