The Root – July 11, 2011
"Kwei Quartey's Children of the Street may be a fictional crime drama, but it takes place in the very real slum of Agbogbloshie in the heart of Ghana's capital, Accra. The novel follows Inspector Darko Dawson as he solves a series of mutilating murders, each of the victims killed in the same, brutal way. Children of the Street goes beyond the elements of the Hardy Boys or Nancy Drew with its flawed protagonist, twisting story line and infusion of intimate African and Ghanaian elements.
With an enticing plot, well-stocked with twists and turns, and a dynamic and imperfect protagonist, Children of the Street is a great read for diehard crime-novel enthusiasts and leisure readers alike."
Publishers Weekly Starred review – May 16, 2011
Quartey convincingly portrays the seedy underbelly of Accra, Ghana's capital city, in his second novel starring Det. Insp. Darko Dawson (after Wife of the Gods). The well-rounded Dawson, a homicide investigator, struggles with his taste for marijuana as well as the politics of his job. To compound his problems, his beloved seven-year-old son, Hosiah, is in desperate need of surgery, to repair a hole in his heart, that Dawson can't afford. Notwithstanding all these pressures, Dawson plunges into the search for a serial killer targeting young street children, who are stabbed and mutilated in accordance with some savage ritual. He consults the country's leading expert on ritual murder, a man with secrets of his own to conceal. Quartey cleverly hides the culprit, but the whodunit's strength is as much in the depiction of a world largely unfamiliar to an American readership as in its playing fair.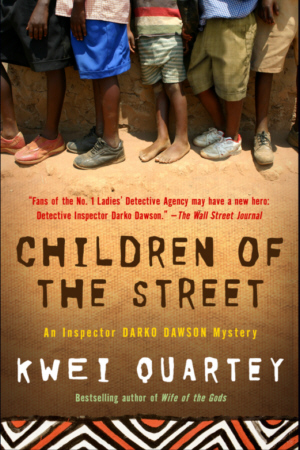 More About This Book
Buy This Book