The Story Behind the Book
The Story Behind THE GOLDEN HOUR by Margaret Wurtele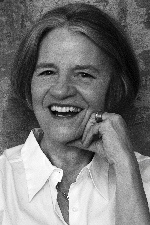 I can trace my novel back to a June day in 2004. My husband and I had rented a vacation place in Tuscany with some California friends. One day we went with them to a villa near Lucca to visit the farmer who sold our friends their olive trees. Marcello, wiry with bright dark eyes, gave us a tour and served us a beautiful vitello tonnato at a long table under a spreading and fragrant linden tree. As we were scraping the last of the peach melba from our dessert bowls, he began to tell us how – during the last years of World War II – the German command took over this very villa and forced his mother's family to live in some small rooms at the back. After the war, the family gave a party with the Allies to celebrate their liberation, and Marcello's mother, then 17, fell in love with their translator, a much older Jewish man. In spite of all the family had just suffered under Nazi occupation, her father mirrored their attitudes and objected to the match because the translator was Jewish. This little snippet of a story lodged in my mind, and I came home burning to fictionalize it.
I had published two memoirs at that point, but I had never written any long fiction. I immediately began researching World War II in Italy. I read the memoirs of Iris Origo in the Val d'Orcia in Eastern Tuscany, another of an American man, trapped during the war as a child with his family near Lucca; I read countless books and articles about the German occupation of Northern Italy, the Partisan resistance, and the persecution of Italian Jews.
I was born in November of 1945 – just a few weeks after VJ Day, so I am one of the first Baby Boomers. World War II was over before I was born, but it had always loomed large in my consciousness. My own father was 4-F, but the years of the war defined much of my parents' high school and college experience, their courtship and early marriage. I read greedily, finally getting in touch with some of my own heritage.
As I threw myself into the writing, my heroine, 17-year-old Giovanna, took on a life of her own, and the story changed. It was no longer Marcello's story but mine, and it took some very different turns from the original inspiration.
It fascinates me how much of the story is not from my experience: I'm not Italian, nor have I ever wanted to marry a man against my father's wishes. I have a sister, not a brother, and of course, I've never lived in the midst of war.
But still, much of the book is a particular expression of aspects of my own life. My first memoir Taking Root chronicled my spiritual evolution. I grew up in a secular household and, in my forties, began to explore Christian spiritual history. I was eventually baptized and confirmed in the Episcopal Church. Giovanna's friendship with and support from the nuns recalls some of the valuable guidance I received from my own spiritual mentors.
My husband and I own vineyards and a winery in the Napa Valley, so I am steeped in the life and landscape of a grower – of grapes and olive trees – on acreage that closely resembles the Tuscan countryside. The language of winemaking, of harvest and blending, is one I hear every day.
Finally, my only son was killed in a mountain climbing accident when he was 22. I reflected on his death and my own grieving process in a second memoir, Touching the Edge, but I do not think I will ever exhaust the need to explore deep loss in my writing. THE GOLDEN HOUR gave me the chance to revisit that territory, as well as my father's recent death.
Must we all confront and face down our fathers at some point, either in life or in the imagination? Maybe Giovanna's stand was my way of carving out a definitive independence for myself. Would I have had the courage to hang on to a relationship forbidden by my family? I am not much of a political activist, but had I been confronted with the holocaust in my back yard, would I have acted with the same courage and determination that Giovanna showed? The book allowed me to explore these questions.