Landscape is memory and memory is landscape," states Bonny Blankenship in The Bookshop at Water's End.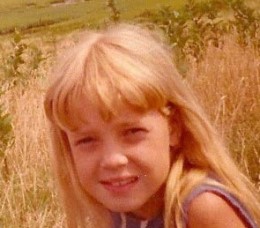 This was the very thought that blew through my mind when I visited my childhood summer cabin after being gone for thirty years, and then my character uttered this same sentiment.
All novels start somewhere, and often we can't identify that place, but here with The Bookshop at Water's End, I can. Visiting that childhood summer vista, I thought so very much about what it meant to "return" home. I wanted to explore the idea of home being both an external place as well as an internal landscape. It is often a childhood geography that awakens old memories.
The cabin of my childhood summers sits in the woods of Orleans, Massachusetts, on a hill a few miles from the beaches of Cape Cod. It dwells in an ethereal forest that appears in my dreams or in odd whispers of memory. When I hear the word "summertime", I think immediately of this place and the child I was.
Behind the cedar shake cabin there is a glacial lake, aptly named Crystal Lake. I once believed it to be bottomless (I'm quite sure my dad told us so), and that the Loch Ness Monster lived there, lurking in the darker depths. There's also a dock that dominates my memories. It was a floating wooden square of splintered wood that Mom and Dad would pull into the middle of the lake on the first day of summer, where they would drop the anchor to the dark bottom. My sister, Barbi, and I were commissioned to scrub it clean of seagull poop every few days. When we'd finish, we'd float under that dock in the small space where one could hide and breathe between the floaters and the water, hidden inside the world of that dark and mysterious lake. All things were possible then; the world was waiting.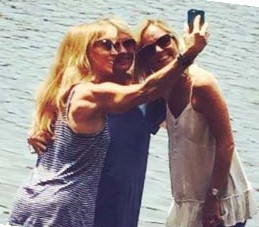 The days were aimless and sublime, full of the wonder nature can deliver when we are quiet enough. Long hours were spent roaming the woods, stumbling upon cranberry bogs, learning to sail in a tiny Sailfish across a lake that seemed huge. I also disappeared into books, spending entire days without any sense of time—my great love of story began in the bend and curves of that house and that land.
We all have an internal geography, and this often echoes an external landscape somewhere in the world, and this was mine.
A few summers ago, I finagled the family into returning. My mom and dad, my two sisters and now our own families—husbands and kids in tow. My three children, aged twenty-three, twenty-one and seventeen, were curious but only mildly so. At first I desperately wanted them to understand the impact of the setting and cabin, of the lake and the forest and the cranberry bogs. It didn't take long to realize that it didn't matter if it impacted them the same way it had me, because it had already influenced their lives in ways they would never fully understand.
When we piled into our cars to go to Orleans, I asked for the address: Meg's Lane, I was told. I'd forgotten the name of the road. But had I really? Because it hit me—I had named my daughter, my firstborn, Meagan. I thought I'd chosen her name because it is Irish and lovely and means "a pearl". But all along had Meg's Lane been whispering through my subconscious as something sublime and innocent, something so eternally mine that I cast that name upon my daughter? I don't know but it seems entirely plausible.
As my own children were growing up, I tried to replicate this sense of summer, and did so in the Lowcountry of South Carolina where the wild May River runs to the sea.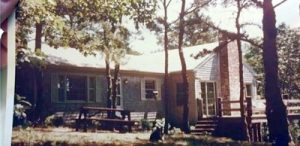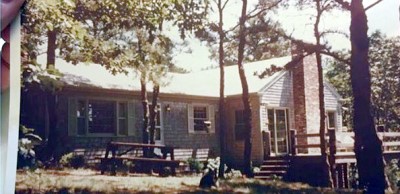 And I wanted the same geography for my characters in The Bookshop At Water's End, for women who were coming home to themselves. So I offered them a summer-home that echoed their life destinies, conflicts, secrets and tragedies.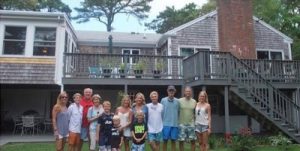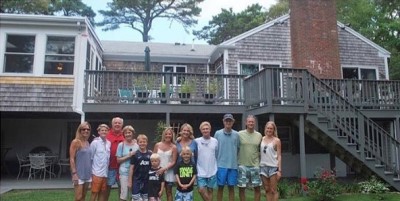 I asked: When things don't work out the way we desire, when our life is upended and change is forced upon us, where do we turn? Hopefully to a sense of home within, to that soul-place that is immovable and strong and waiting for us. I wanted my characters Bonny, Lainey and Piper to find their own way home, back to themselves—and as is so often true, it is the landscape that assists them on this journey.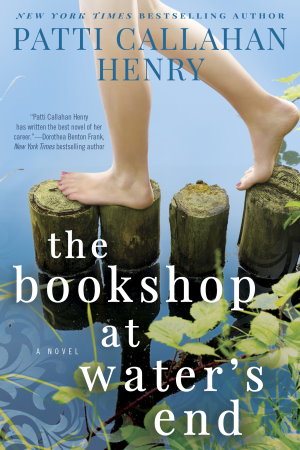 More About This Book
Buy This Book