As a child, I danced on my father's feet to the songs of Carlos Gardel and Piazolla, and I think it was then that dance crept into my bones and being. Looking back, I believe that my family was about lost dreams. Vaudeville had died, along with my father's legendary dance career and my mother's dreams of living a life of privilege were shattered. Dance, tango, yearning and loss seemed entwined.
Later in life, I came to dance once again, in search of my dreams, only to be fooled by the deceptive promise of the gilded ballroom with its Corinthian columns. When the music plays and you are held in a partner's embrace, and if his lead is strong and you know how to follow, you believe, for that dance, that anything is possible.
At Haystack Mountain School of Crafts on Deer Isle, Maine in 1994 in a workshop on "Place," I created an artist book perched on wooden "feet," with die cut pages made up of watercolor paintings of ballroom dancers, and which included five written portraits. Those men and women became part of me, and I began writing their stories.
In that contained universe of a New York ballroom on Union Square, and in the mournful sounds of tango songs, I searched to find their thoughts and secret dreams; what they longed for. Each believes that someone special is waiting, a partner, one perfect dance, love, or someone to go home with for the night. I wish each of my readers might read "Ballroom" as I wrote it, to the sounds of tango.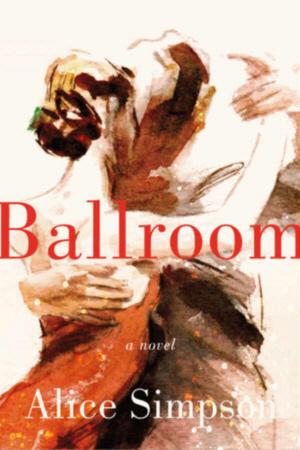 More About This Book
Buy This Book