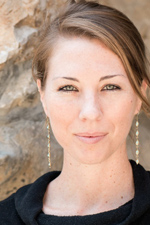 I met David in the summer of 2006. He was tall and roguish, serious yet charming. At the time I was a volunteer with an aid organization that worked in remote regions of Uganda and South Sudan. For two weeks I was stationed in the northern Ugandan town of Kitgum, in a region ravaged by a twenty-year-long civil war. I was twenty-three, barely older than the war itself, and new to aid work. David was a Ugandan driver with the organization.
Several days a week, we drove together to various internally displaced person (IDP) camps where I'd interview local authorities, farmers, and former child soldiers, and write articles documenting the organization's good deeds. I was humbled by the tragedies people had experienced during decades of fighting between government soldiers and LRA rebels, led by Joseph Kony, whose brutal tactics included the abduction of children into LRA ranks—the girls to be soldiers' "wives"—and the slicing of lips, ears, noses, and limbs from people unlucky enough to cross their path. Nearly two million Ugandans had fled their homes in search of safety. Kitgum, like dozens of other towns in the north, had become both a sanctuary and a prison.
But David and I always spoke of other things. He was passionate about music, taught me the Acholi words for hello and thank you, brought me a jackfruit from the market to taste. I was grateful for the normalcy of our friendship. Being in a war zone was overwhelming, the casualties vast, the devastation unfathomable. Intellectually I understood the horror. Emotionally, it was too big to feel. Still, I wrote my articles, documented the organization's efforts, engaged in endless conversations with other relief workers about the corruption of the government, the impotence of aid, the constant struggle between optimism and despair.
One afternoon, David and I stood together in the shade outside a church, waiting for some colleagues to finish a meeting. Chickens meandered between the car tires. A few children watched us shyly from beside a tree. I knew David had two young kids and so I asked if they were well. He said they were. He fell silent. The day was hot and still.
"I have a sister," David said suddenly. "She was taken by the LRA to be a wife. She had two children in the bush. She lived there a long time. Last year she escaped with her daughters." His tone was matter-of-fact. "But I don't know what will happen for her children. Joseph Kony is their father."
I was too stunned to respond. It was the first time David had ever spoken of his sister and her children. And in another moment, our colleagues returned, ending the conversation.
A few days after that, I returned to the capital city of Kampala to complete my writing on Kitgum and begin work on a new region. Eventually my term in Uganda ended and I continued traveling; a year later I came back to the States and began a new literary life, far from military escorts and refugee camps.
But Kitgum stayed with me, more than any other place I'd known in two years abroad. It churned in the back of my mind, unresolved. It wasn't that the tragedies were greater or more complex than anywhere else, but that through my brief friendship with David, the impenetrable war had been made somehow personal. And in that raw place of understanding, the seeds of a novel were planted—the novel that became The Atlas of Forgotten Places.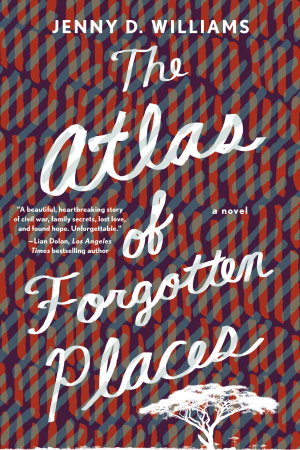 More About This Book
Buy This Book