Chicago Tribune spoke with Tony Romano about his debut novel
Preserving a more-innocent past
By Kristin Kloberdanz
May 19, 2007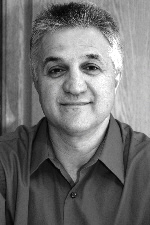 Tony Romano wrote "When the World Was Young" as a sort of homage to the neighborhood of his Chicago youth.
"It was a way to preserve a past that seemed more innocent," the Glen Ellyn resident said in an interview. Romano, who grew up near Ashland and Grand Avenues in a tight-knit Italian-American community in the late '60s and early '70s, recalled languid summer days playing kick the can, listening to portable record players and drinking lemonade on his family's front stoop. He and his family would occasionally take lunches of meatballs wrapped in oil-soaked waxed paper to Lincoln Park Zoo, but mostly they relished their free time with their neighbors.
"I like to think I have three languages: Italian, English and 'Chicago,' " Romano said, referring to his neighborhood's Italian and English hodgepodge that carried its own distinct rhythm.
One memory that is not so idyllic is that of Romano's first job in junior high school: He delivered milk around the neighborhood three mornings a week. Beyond the predawn wake-up call, the worst part about it, he said, was dropping a milk bottle off at someone's door and seeing other children watching cartoons through the window on Saturday mornings. "It was a year-and-a-half of hell."
But Romano knew better than to complain to his factory-employed parents. They immigrated to Chicago in the late '50s (like the protagonists of his novel) and made it a priority to instill a strong work ethic in their son.
"I had to work for it," he said of cultivating his love for reading through comic books. "I would scrounge the neighborhood for pop bottles to sell, then make the three-block trek to the store for the latest issue."
Romano's favorite comic books included Superman, Batman and World's Finest, and he eventually had a collection of thousands.
"I took care of them, didn't even have a page turned down," he said. When he was 13, he said, he made the poor decision of storing his comic books in the attic—and his mom accidentally threw them all out.
"It still hurts to talk about it," he said with a chuckle.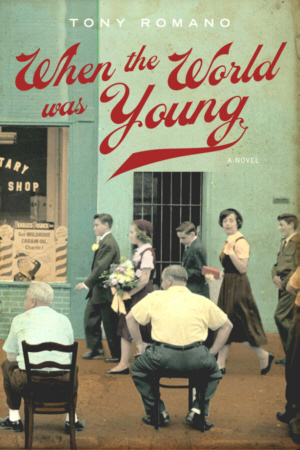 More About This Book
Buy This Book